An initial consultation is necessary to determine your diagnosis and the possible treatment options. This will take approximately 30 to 45 minutes. Your appointment may last slightly longer if additional radiographs or photographs are required. For your convenience, you can submit your medical information in advance via our secure server – it only takes a few minutes and this will facilitate your upcoming visit. Please note that the fee for the initial consultation usually does not exceed $145. Additional fees will apply if radiographs are required.
Dr Bruno Girard, DMD, MSc, PhD
Dr Maayan Inger, DDS, MSc
Dr Bruno Girard | periodontist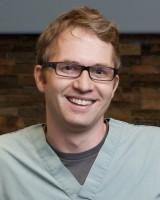 Graduated Dentistry from Laval University in 1997 and subsequently completed an M.Sc. in Periodontology from the University of Toronto in 2000. While maintaining clinical periodontology practice Dr Girard completed a PhD in Medical Biophysics in 2007.
Dr Girard is on staff at the implant prosthodontic unit at the University of Toronto.
In his spare time, he enjoys skiing, cooking, and loves to spend time with his wife Diane and his two children Lucie and Mateo.
Dr. Maayan Inger | periodontist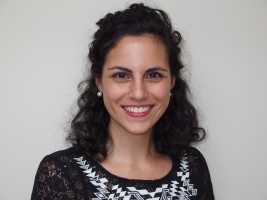 Dr. Maayan Inger is a certified specialist in Periodontology, having graduated with M.Sc. in Periodontology from the University of Toronto. She completed her Doctorate of Dental Surgery (DDS) degree ranked 1st in her class at the Universidad Javeriana in Bogota-Colombia and currently is a part-time periodontics clinical instructor at the University of Toronto.
Dr. Inger is a fellow of the Royal College of Dentists of Canada and holds advanced credentials such as the International Implantologist Fellowship and Diplomate (ICOI Diplomate). She is a member of several dental associations and groups, including the Ontario Society of Periodontics, the Ontario Dental Association, the American Academy of Periodontology and the Alpha Omega Dental Fraternity. Dr. Inger is fluent in English, Spanish and Hebrew.
In her spare time Dr. Inger enjoys spending time with her family, exercising, hiking and traveling.
Sarah Loureiro | dental hygienist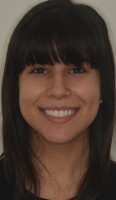 Sarah became a dental assistant in 2004. She returned to school and graduated as a dental hygienist in 2009. She has been working with Dr. Girard for the last 10 years.
Living in Toronto, she loves her job and enjoys spending time with her big family.
Caitlin Boer | patient coordinator
Caitlin graduated Dental Assisting college at the top of her class with honours in 2014. She has 2 years experience in the dental field. She is very personable and friendly and enjoys making people laugh.
Caitlin likes cooking and yoga and is very health conscious. She also loves spending time with her 5 year old son and 3 year old nephew.